The ai-driven
Fund Lifecycle Management
made in Germany
Scale even faster, more efficiently and more sustainably. With PACTA and our artificial intelligence "Themis", you automate all your documents and processes in an intelligent no-code workflow on a central legal platform for data-driven prospectus & contract lifecycle management and more.
BENEFITS
Time is money. Whether open or closed, public or special funds - this principle is especially decisive in the financial market. However, legal processes lag behind the digitalisation of other business areas and are thus far too often the bottleneck in your fund structure. This is exactly where PACTA comes in.
A central legal platform for fund and prospectus management
Investment management company, custodian bank, asset manager, corporate finance consultants and investors usually communicate independently of each other by e-mail or correspondence. Individual processes have to be forwarded, correlated, discussed and approved many times.

PACTA enables you to realise all legal processes of your fund management on a single platform and have them controlled by legal experts. PACTA maps the right workflows for each internal and external stakeholder:

Learn more about our Legal Operations Management for legal departments.
Learn more about our Contract Lifecycle Management for sales departments.
Virtual assistance for monitoring and reporting
Manually searching through legal documents and finding metadata, risks and deadlines is tedious and time-consuming.

PACTA brings your prospectuses and contracts to life. Our artificial intelligence "Themis" analyses and extracts all relevant investment data and deadlines for you. Monitor your funds and investor structures with the help of "Themis" and let it remind you of maturities and (reporting) deadlines.

This way, you create (semi-)annual reports and other audit reports on average 31% faster than before and minimise your risks in the process.
Scalable legal hub on demand
Prospectuses and investment conditions are currently drafted, discussed with all parties involved, approved and published within 90 days on average. However, the time required to coordinate individual sections with the depositary, asset managers or corporate finance advisors is often only a few hours. The real bottleneck in the system is trivial administrative tasks and inefficient document processing.

With PACTA, your legal experts provide you with a legal hub of automated processes and legally compliant forms on demand. By answering an easy-to-understand questionnaire, you can create a subscription form or prospectus perfectly formatted in your corporate design with all individual contents and variants for your next fund within minutes. In addition, you have permanent on-demand access to legal workflows and can initiate the subscription in a legally secure, independent and straightforward manner.
Halve your coordination and negotiation time
You coordinate with your colleagues and various people involved in the individualisation of attachment documents by means of endless e-mail chains and hundreds of comments, and edit Word documents in markup mode and in circulation.

With PACTA you edit your documents together with all parties in real time. This halves both the number of steps in your process and the time from draft to publication or drawing.
Legal certainty with maximum agility
In order to shorten the set-up of the fund, you may individualise your contracts, investment conditions and risk notices yourself and without legal experts. This often results in legal errors or ambiguous clauses.

With PACTA, your legal experts control the legal content of your documents without being overloaded with simple repetitive tasks. If you want to exceed the set legal framework, you trigger a release loop with a mouse click so that your legal department can deal with these special cases.

In this way, you eliminate on average 75% of the sources of error in legal documents and at the same time ensure maximum agility in your fund structures.
Sustainability and cost savings with digital signing
Compliance & streamlining of all clauses and legal texts
You have to manually organise and compare all your clauses and text modules for different variants of investment structures, conditions and legal prospectus contents. In addition, regulatory changes such as amendments to financial market legislation or regulatory decisions have to be collected, evaluated, assigned to different clauses and entered into a multitude of individual documents.

With PACTA, your legal experts keep track of all your clauses and legal texts at all times. Themis analyses your documents, recognises, extracts, categorises and names all your clauses so that you can compare, version and update them in one central place. PACTA then automatically optimises all forms with the desired changes for you (streamlining).
Digitisation of your paper contracts
We understand that not all supervisory authorities work with digital documents yet. However, converting written permission notices or regulatory notices into machine-readable digital documents presents legal and technical challenges for all other parties involved.

We have also thought about this problem and make this step as easy as possible for you. PACTA comes with automated text recognition (OCR) software that automatically turns simple scans into readable PDF documents. This way, digitisation reaches you sooner and easier than you could expect.
PLATFORM
Collaboratively create, negotiate, digitally sign, data-driven analyse and deliver brochures and contracts across organisations. Optimise the entire lifecycle of your documents.
Process Automation
PACTA Workflows
1
Automated Document Drafting
PACTA Forms
2
Cloud Storage & Organisation
PACTA Cloud
3
Collaboration & Negotiation
PACTA Collaboration Room
4
Approval & Signatures
PACTA Signatures
5
Monitoring & Reporting
PACTA Analytics
6
Compliance & Streamlining
PACTA Clause Database
BEST PRACTICE
Minimise your workload to a few mouse clicks and manage more investment volume in less working time. For example, your new PACTA workflow for your fund lifecycle management could look like this:
1
Digital project room: Creation and editing of fund documentation with all colleagues and partners in real time
2
Digital project room: document storage in files or project folders and AI-driven organisation through automated classification in the PACTA Cloud
3
Digital project room: Automated access management and notifications of the responsible persons in the PACTA Cloud
4
Brochure creation: Perfectly formatted drafts of individual brochure contents and sections by the respective persons responsible via mouse click with the PACTA forms
5
Prospectus creation: Automated assembly of risk notices, investment principles, financial information, etc. with linked PACTA forms
6
Permission: Automated sharing of draft documents with depositaries and supervisors via mouse click
7
Permission: Real-time negotiation of investment principles and other prospectus content with all parties in the PACTA collaboration room
8
Permission: Release and approval of the investment principles and other prospectus contents by the depositary or supervisory authorities via mouse click
9
Automated tabular listing of all process steps, text editing of the process in an audit trail
10
If required, automated perfectly formatted drafts of all required offers and drawing agreements in your corporate design via mouse click
11
If applicable, e-signature of relevant documents by all contracting parties
12
Organisation and comparison of text sections of your fund documentation and contract clauses with the Themis analysis in the clause database
13
If required, updating, approval and digital signature of investment principles by all parties via mouse click
14
Ad hoc notifications: AI analysis and continuous data-driven monitoring of your fund documentation and subscription agreements with PACTA Analytics
15
Ad-hoc messages: Automated perfectly formatted drafts of all required messages in your corporate design via mouse click
16
Reporting: Automated reminder of deadlines for monthly, semi-annual and annual reports by Themis with PACTA Analytics
17
Reporting: Automated perfectly formatted drafts of all required reports in your corporate design via mouse click
18
Regulatory: modification of relevant clauses and text modules in the clause database as well as automated streamlining of all your forms
19
If applicable, automated reminder of any terms, notice periods and renewal options by Themis with PACTA Analytics
With PACTA you can scale your business even faster and more sustainably. Find out how and receive the first 5 PACTA signatures per month for free during the first year of your contract: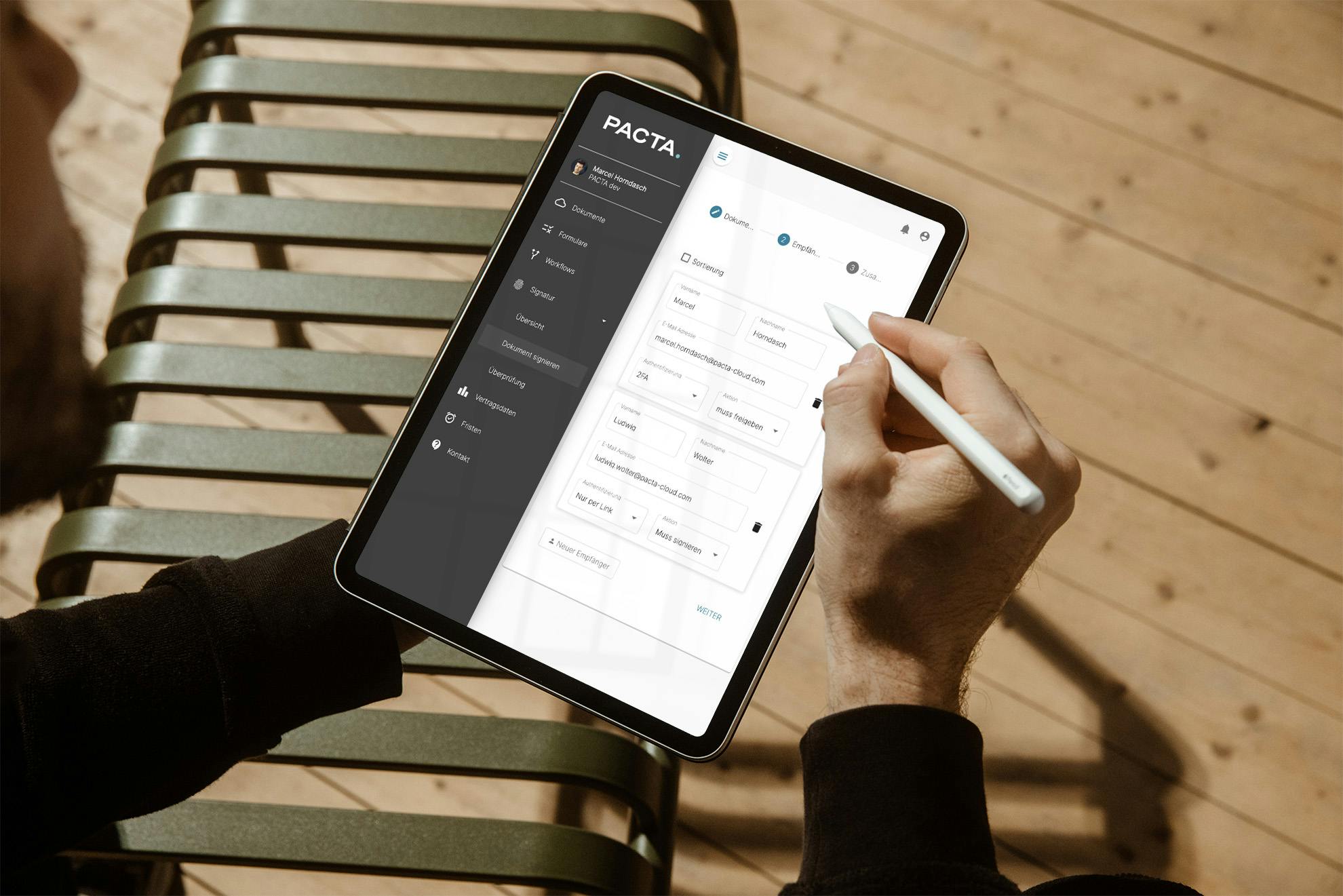 CURRENT CUSTOMERS
Our customers and partners trust in PACTA and our expertise.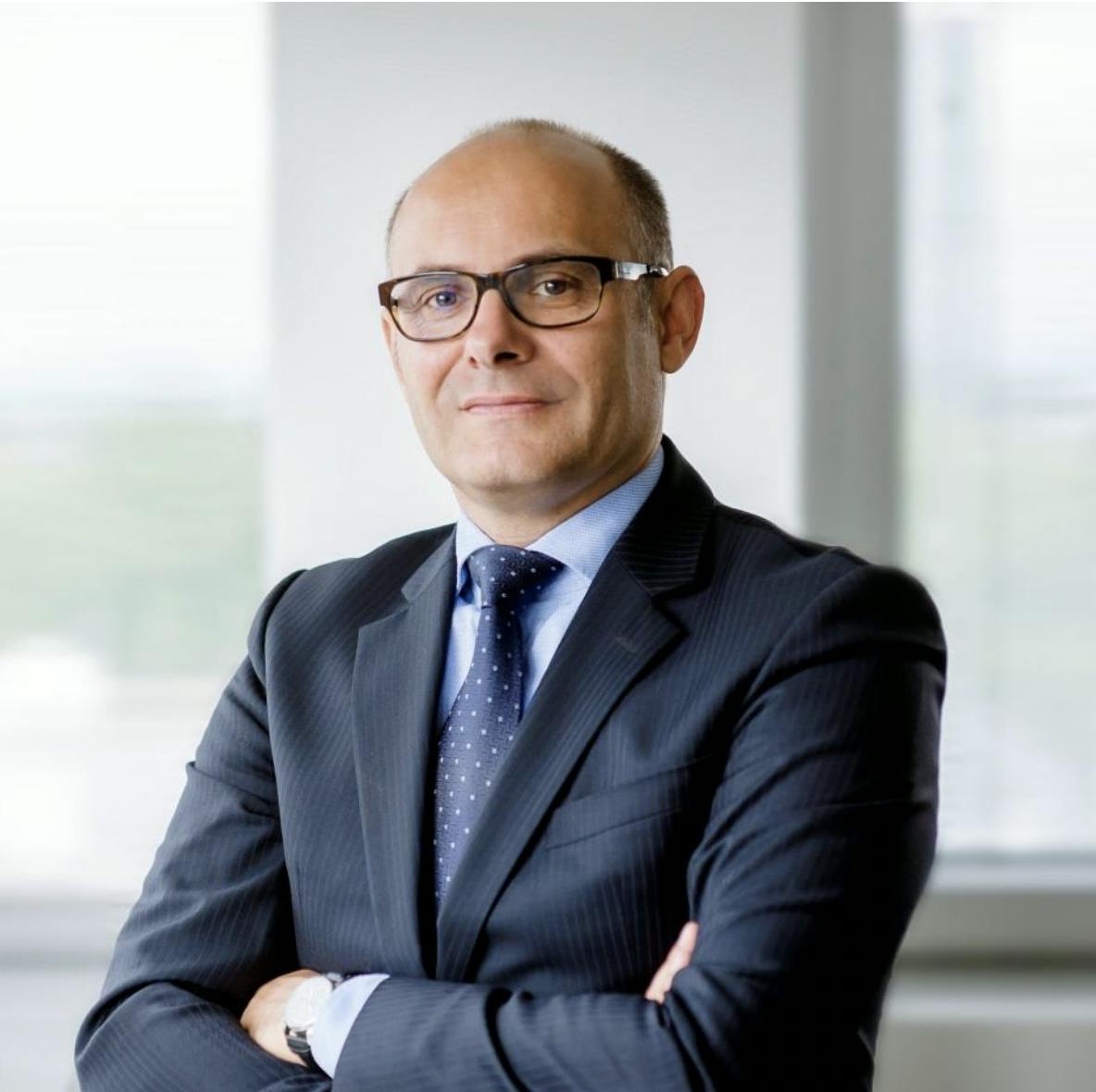 "With PACTA, we can automate the creation of bond terms and conditions as well as investment and securities information sheets with a high degree of individualization. This gives us more time to structure investment and hedging concepts on a case-by-case basis and to advise our clients individually on financing issues."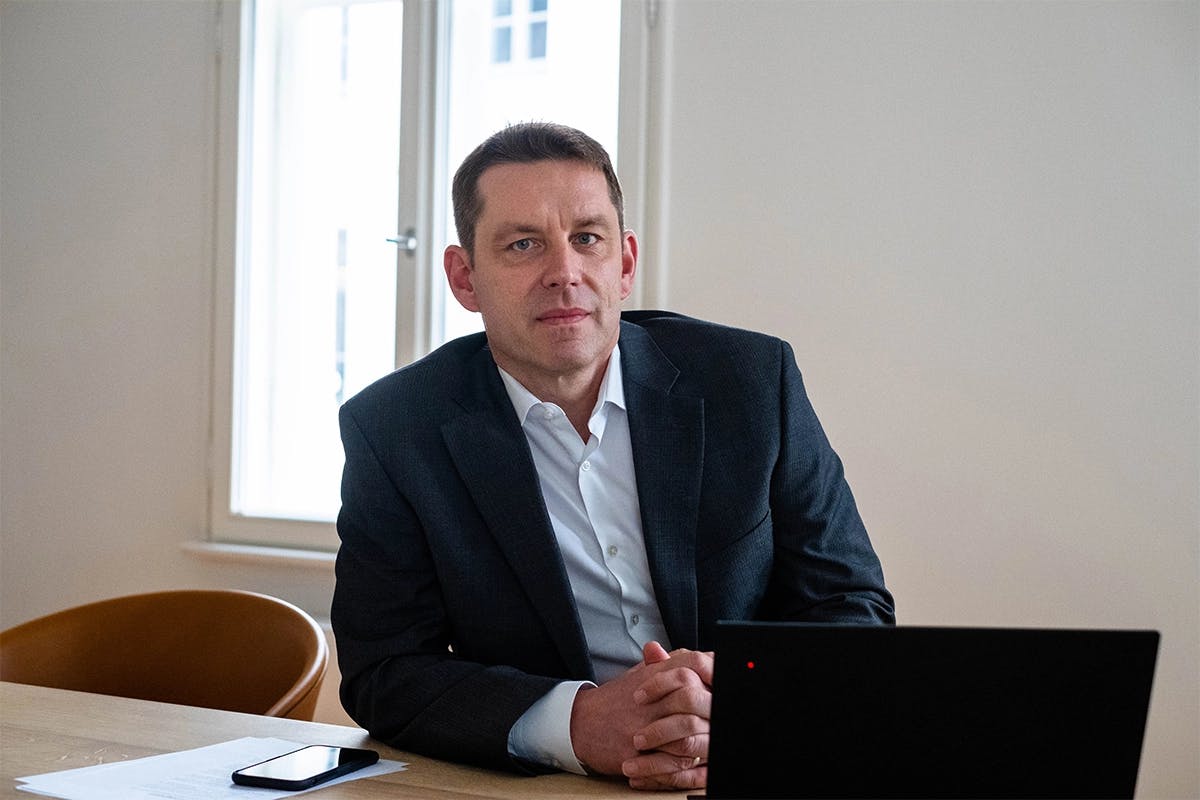 "We operate one of the largest online law firms in Germany. PACTA is our technical basis with the help of which we can create and update our online contract forms in a scalable way. PACTA offers us a significant speed and efficiency advantage over our competitors. It enables us to offer all our consulting services at any time, on demand, with the highest quality and at fair prices. In addition, we gain more time for client support."
"By using PACTA, we were able to accelerate our digitization process in an uncomplicated and fast way. PACTA offers us the possibility to work even more efficiently and independent of location."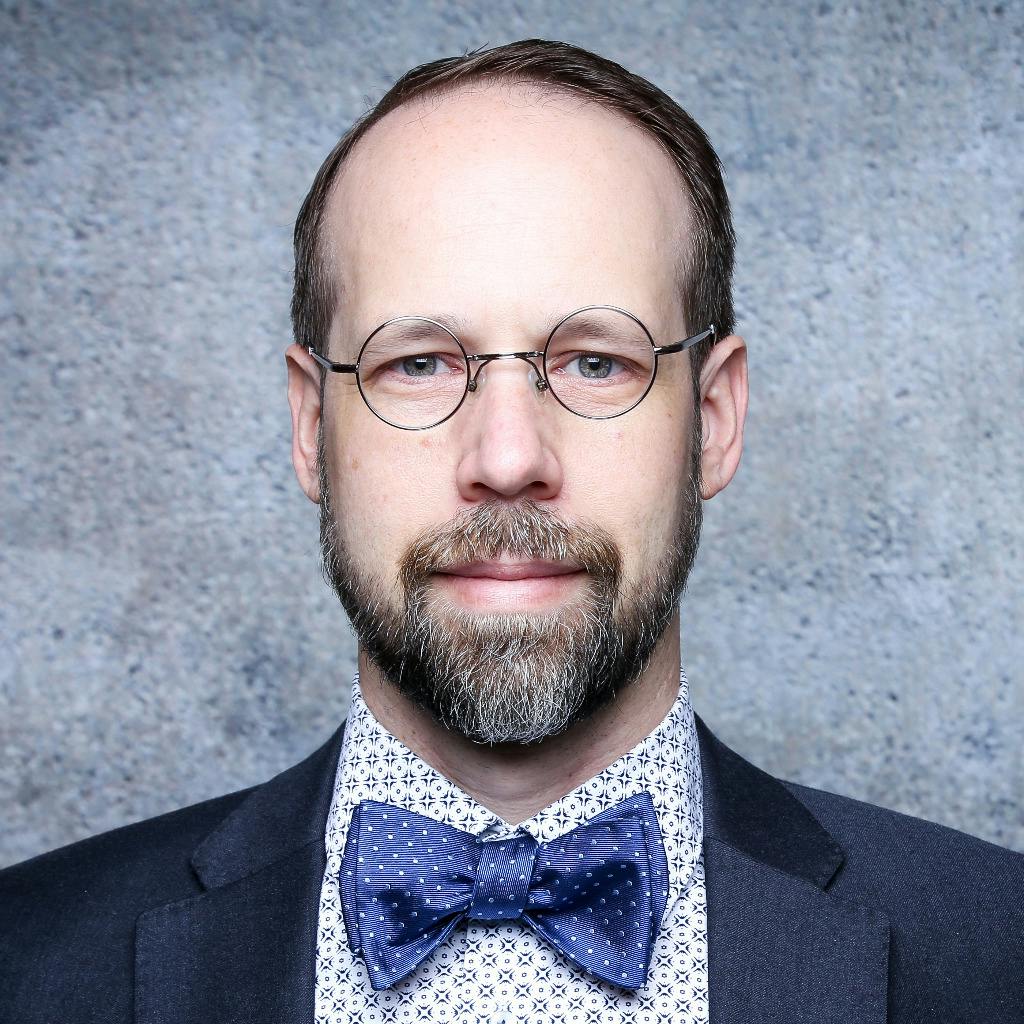 "Without PACTA, it is hardly conceivable that a consultation with a lawyer in a distant city could proceed in this way. As a company that offers digitization projects ourselves, we are very enthusiastic about the potential of PACTA."
FAQ
What exactly is meant by document automation?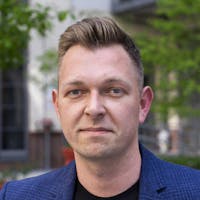 Michael Czapla
Senior Sales Professional
With PACTA, you can automate more than just the creation of contracts. Rather, with PACTA you can automate all your legal operations holistically. From upload to draft, approval, signature, data extraction and deadline management - with PACTA you automate the entire lifecycle of legal documents.
How does document analysis work?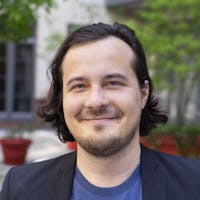 Arthur Gogohia
Data Scientist
For our automated extraction of relevant information from documents, we rely on state-of-the-art deep learning architectures. In the first step, a specially trained neural network recognizes important parts within a document. In the second step, our algorithms process this information into insightful findings. In the third step, the data is sorted and clearly presented on the platform.
How does automatic text recognition work for documents?
Jeffry Cacho
Data Scientist
We achieve automated extraction of text from scans in two steps. First we use image processing algorithms to optimize the quality of the scans. Our customized deep learning model then detects existing text in the image with pixel precision and converts it into digital text. This makes scans searchable and eliminates the need to manually type out the text.